Epoxy Floor Colors to Fit Any Project
Nothing defines your style in decorating more than the epoxy floor colors you choose.  Colors convey meaning and affect emotions about a designer's personality by creating natural associations that remind us of similar psycholigical symbolisms and sensations.
Epoxy Flooring LLC is proud to use Torginol materials to provide an endless number of epoxy floor colors for our customers to choose from.  Whether you're starting new, or trying to match an existing shade, we can find the perfect epoxy floor colors for you!
Scroll down to see some of the many epoxy floor colors available!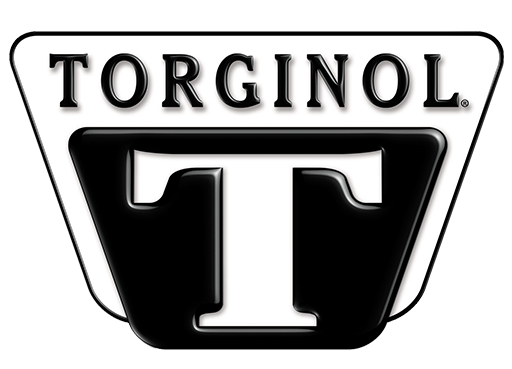 Color Flakes
Polymer ColorFlakes™, also known as decorative vinyl color chips, flakes or fleck are specially formulated paint aggregates used to enhance the aesthetic qualities of seamless, resin-based chip/flake flooring systems. This unique product is random in shape, sized within a standardized range and custom blended to match any décor.
Polymer ColorFlakes™ are continuing to gain popularity amongst architects, designers, contractors and consumers, because of their unique properties that deliver complete customization to commercial, residential and industrial floors with an endless range of epoxy floor color styles, textures, size and blending options.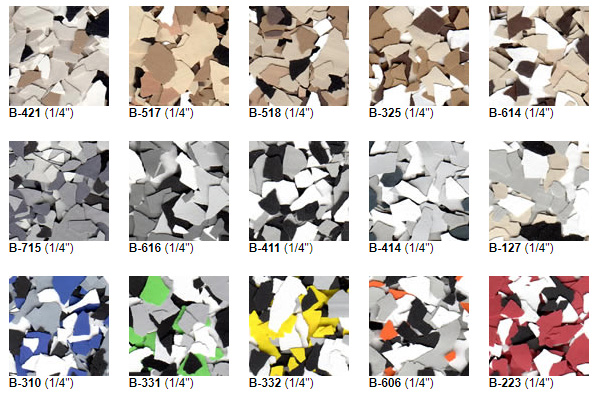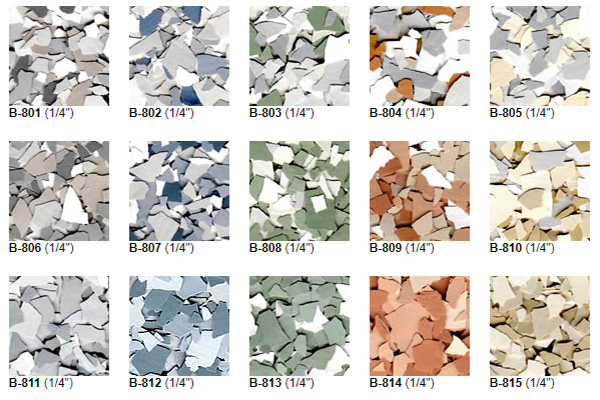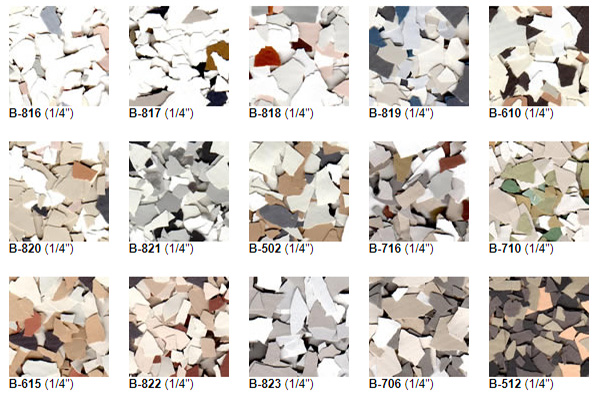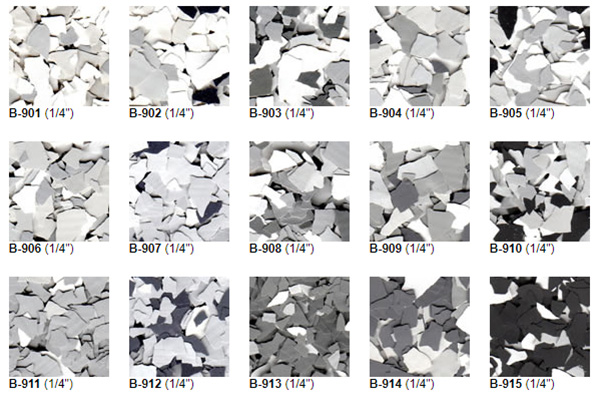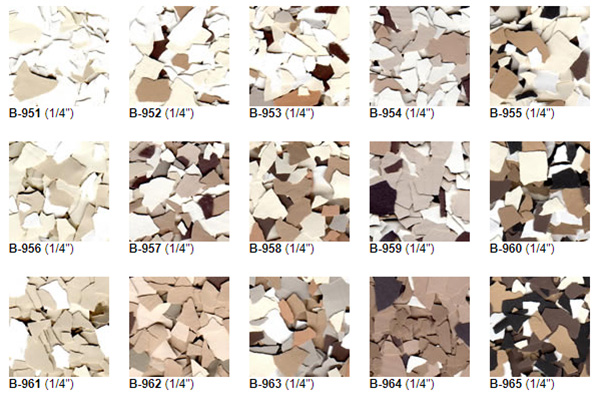 Color Granules
Quartz ColorGranules™ make resinous flooring as safe as it is ergonomic and decorative. Quartz ColorGranules™ decorative flooring aggregate are composed of the finest uniformly shaped and sized quartz granules on Earth.  This unique product is brilliantly color-coated with a superior resin system and high-quality colorfast pigments to provide optimal durability and extreme performance in the most demanding environments.  In addition to their superior resilience to harsh chemicals and UV rays, ColorGranules™ can be applied to achieve many different textures and levels of slip resistance to prevent slip and fall injuries and minimize liability.
Quartz ColorGranules™ resinous flooring media is available in over 40 solid unicolor-styles that can be blended, mixed and matched to customize your epoxy floor color and complement any décor.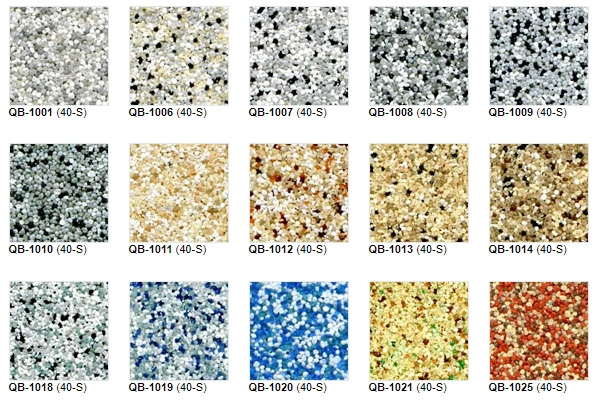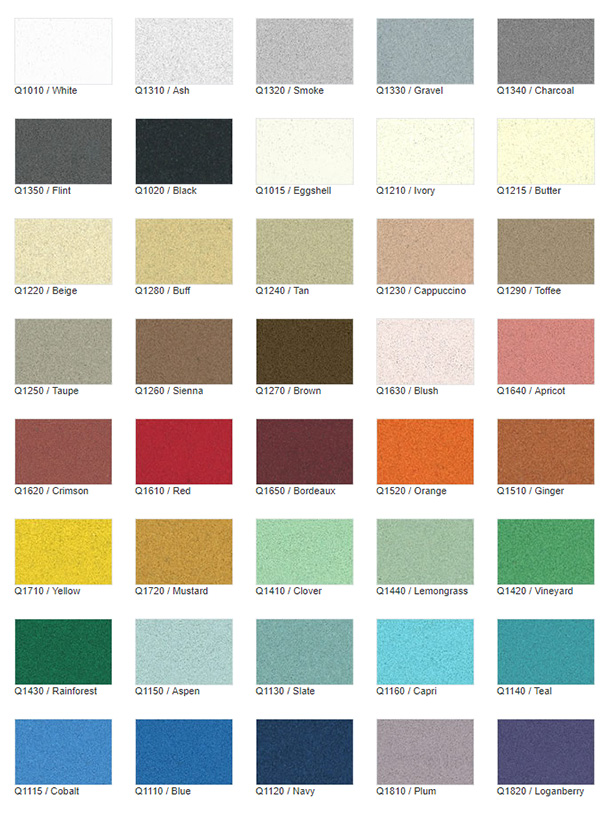 Color Micas
ColorMicas™ make resinous flooring glisten with natural crystalline beauty. These unique flakes are derived from a group of sheet silicate minerals, called mica, which iinclude muscovite, phlogopite, biotite, clintonite and others. The mica family of minerals contain highly perfect basil cleavage. Through a highly technical manufacturing process, the distinctive hexagonal atom arrangement of the mica minerals is seperated into sheet-like pieces, seperated into natural color groups and broken down into standardized flakes sizes. These unique flakes provide a natural metallic luster that cannot be achieved with other engineered minerals.
Natural ColorMicas™ resinous flooring media is currently available in 6 unicolor-styles and two standard size ranges (Macro & Micro) that can be blended, mixed and matched to customize your floor and complement any décor.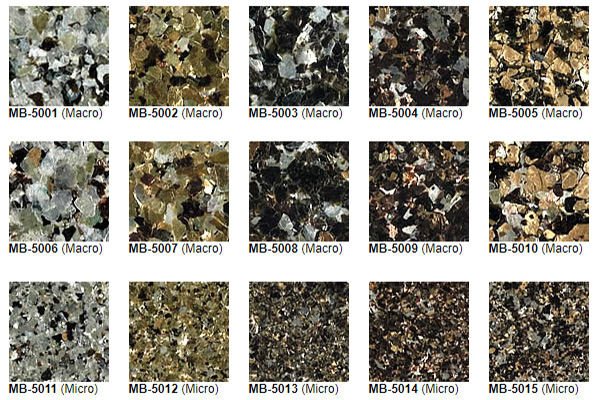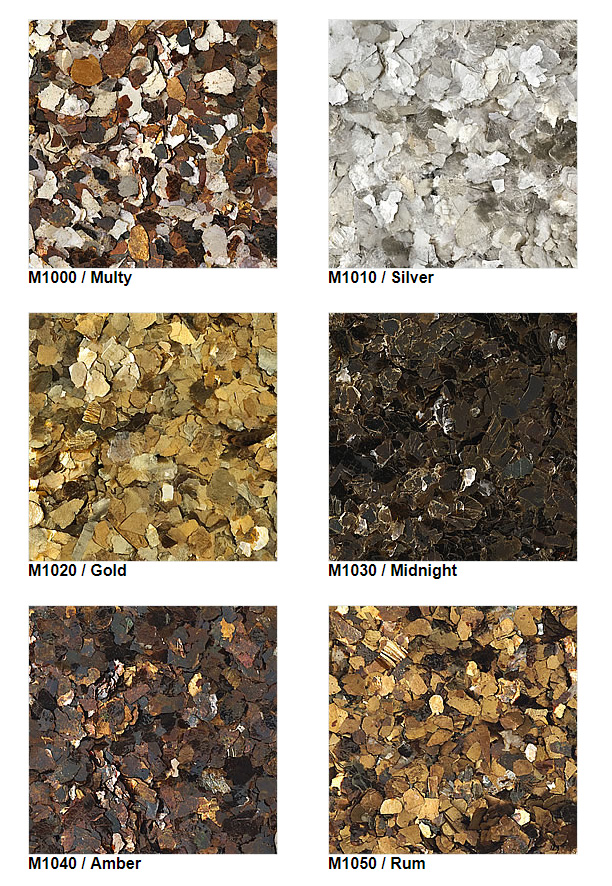 Color Pigments
Metallic ColorPigments are special effect pigments composed of mica nano-particles coated with various organic and inorganic pigments to create pearlescent and iridescent effects that mimic the natural look of stone and rock formations. These unique pigments are designed to be field blended with a 100% solids clear epoxy binder. When the metallic particles are mixed with epoxy they give the coating a shine that reflects light and creates and eye-catching dramatic color.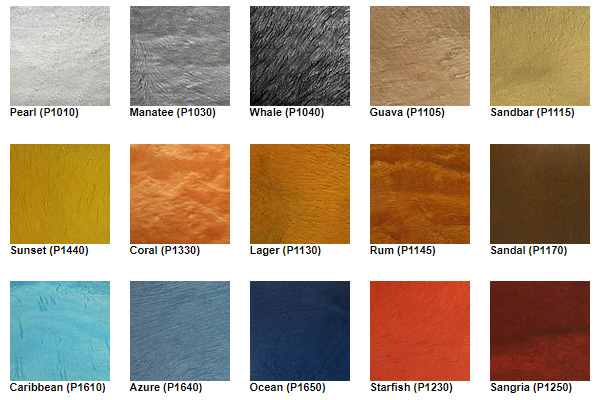 The Best Epoxy Floor Color Options!
Epoxy Flooring LLC uses only the highest quality materials to ensure your epoxy flooring is durable and safe.
Fill out the form below to request a FREE quote from Epoxy Flooring LLC!